REPORT ON THE CEILIDH               2 December 2018
Last Sunday in a joint venture with Batemans Bay U3A and the Bay Uniting Church both organisations fulfilled their hope of reaching out into the community.
The church was transformed into a huge hall for dancing with a dining space and food service area.
Many people were involved in making the afternoon a success, and the 110 lucky ones who bought their tickets early enough enjoyed a delightful time of dancing singing and feasting. The church cooks created a Scottish banquet with drinks, haggis, scotch eggs, salad, sausage rolls, smoked salmon and salad, while the U3A members prepared most attractive Cranachans [Scottish trifles] for dessert.
U3A arranged the music and entertainment hiring a fiddler and his pianist, and organising the Bay Soldiers Club pipe band members to play for us. The Caledonian Dancers, members of U3A, and the U3A Singers also performed.
Using Scottish sketches done by U3A Sketching Group, Pam and Elisabeth from Bay church adorned the building with amazing artwork by Pam and numerous decorations.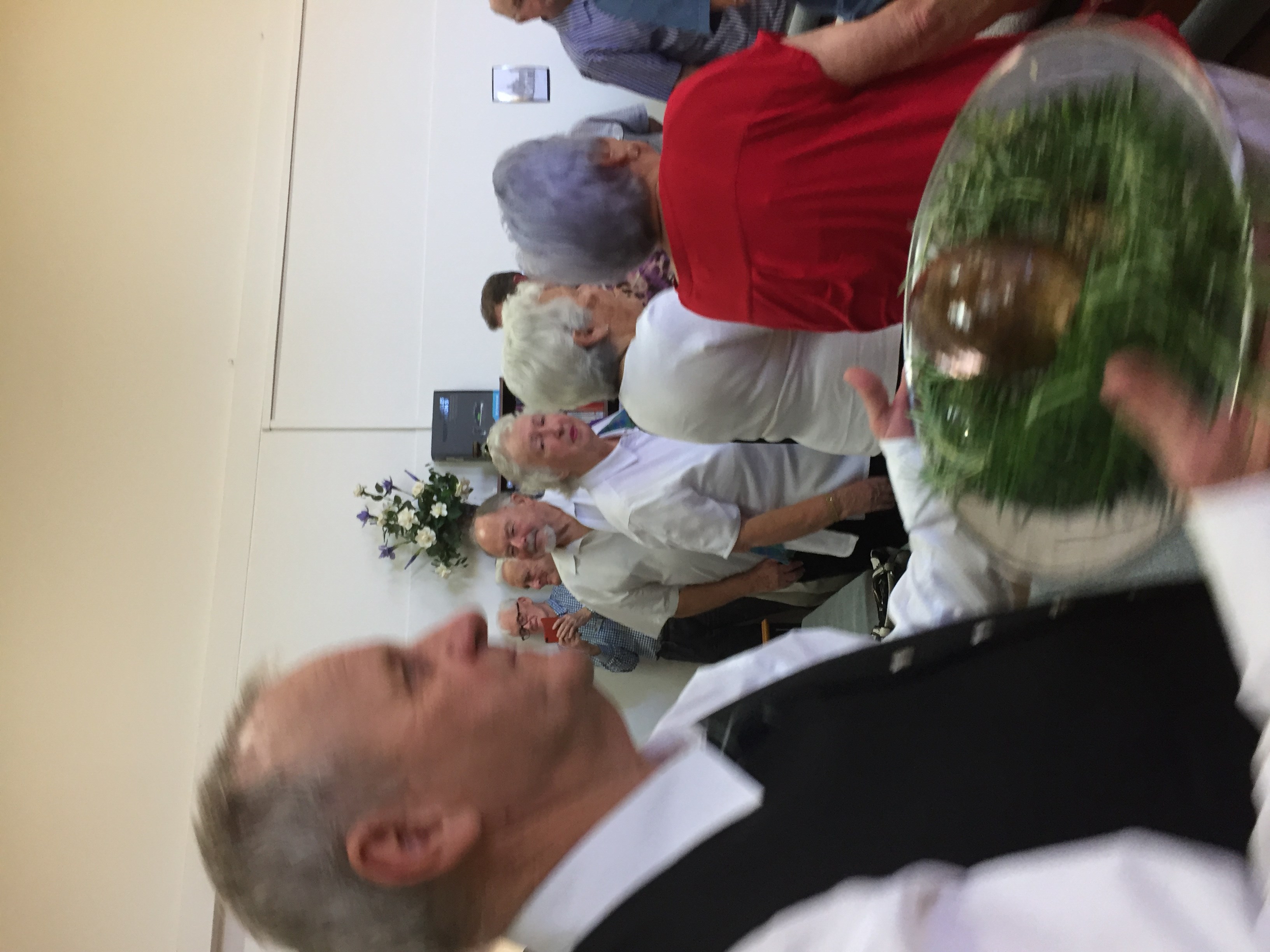 The high spot of the day was the Piping of the Haggis, followed by the Ode. This was spoken by Bob McGuiness, who relieved Gordon Anderson of the task at the last minute. Bob performed the ode with great panache and much drama, having done it many times before. The drama climaxed with the stabbing of the haggis with a dirk.
Everyone got into the spirit of the occasion, with kilts plaids tartans and all Scottish paraphernalia in abundance. After watching the more complicated reels jigs and Strath Spey, many attendees leapt to their feet for a waltz and the Gay Gordons. Cath McMaster organised the dances.
The final figures are not yet available, but since the aim was merely to cover costs, we are certain the church will be somewhat the richer in monetary terms and assuredly in social ways.
It has brought our church to the attention of the community in a favourable manner, thanks to the presence of Kate Lockley from the Bay Post, who reported and took photos featured in this week's paper.